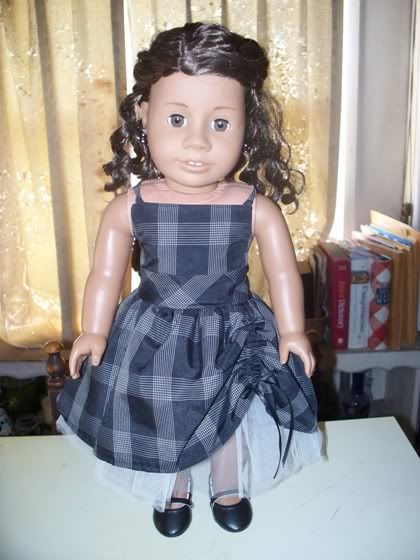 So, you guys know I'm broke and love dolls, right? I mean, the title gives that much away. So I'm sure you can put two and two together on this one... free doll stuff is like a dream come true. Well, my dream came true... I won a giveaway at
The Doll Wardrobe Blog
and received a gorgeous party dress made by etsy seller extraordinaire
Cupcake Cutie Pie
!
Funnily enough, this dress sorta strongly resembles a dress I own (and wore to a concert the day before the package came), so I had the doll who looks most similar to me model it. Not that I have a huge ego or anything. And also not that I sometimes wish I was one of my dolls because they're so well dressed. Anyways, here's more pics of Ashley in our new favorite dress!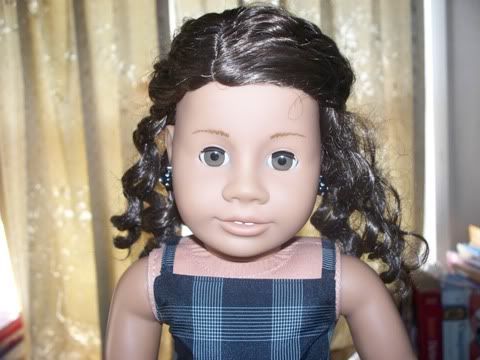 I love the neckline. Perfect for a party dress for a preteen girl.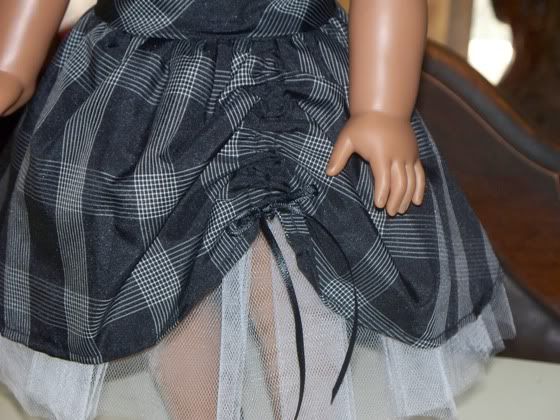 Awesome ruching detail with a pretty ribbon bow and tulle underskirt.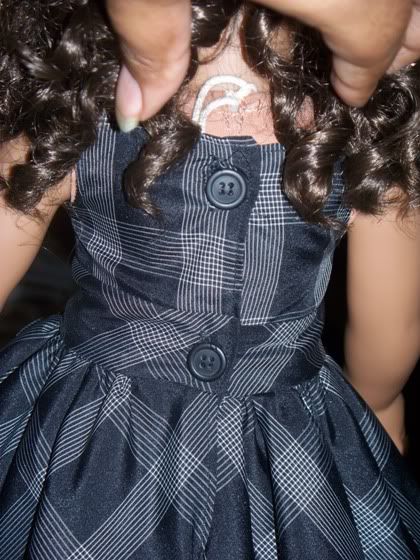 Buttons instead of velcro. Great on a curly haired doll!
How sweet does she look?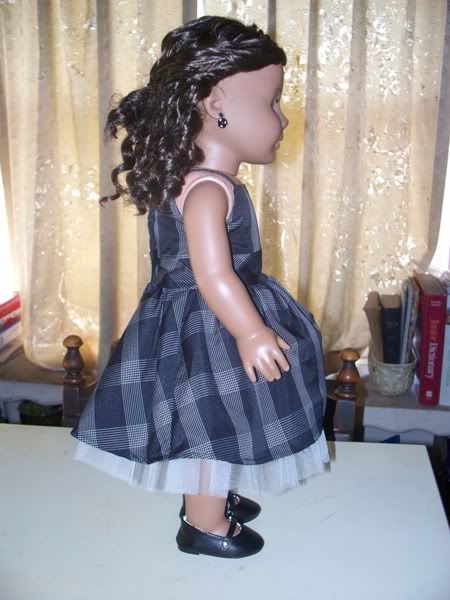 I love the silhouette of this dress! I like this sort of dress. As I mention, I was wearing a really similar one myself just the other day (mine is polkadotted, of course). And my prom dress was in the style as well!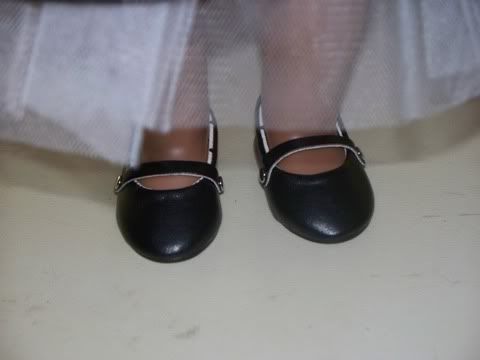 And it even came with cute shoes. Funnily enough, this is a pair of shoes I had been wanting to get for a long time but never got around to purchasing. Great with the dress, and they make me super happy because they're lined with polkadots. (Bre's motto: EVERYTHING should be polkadotted!)
This is my first ever Cupcake Cutie Pie item, although I've admired her lovely things since she opened her Etsy. Now that I have this fantastic piece, I definitely want to add more when I have the chance. Thanks so much to The Doll Wardrobe and Cupcake Cutie Pie for giving me the chance to own another lovely dress!